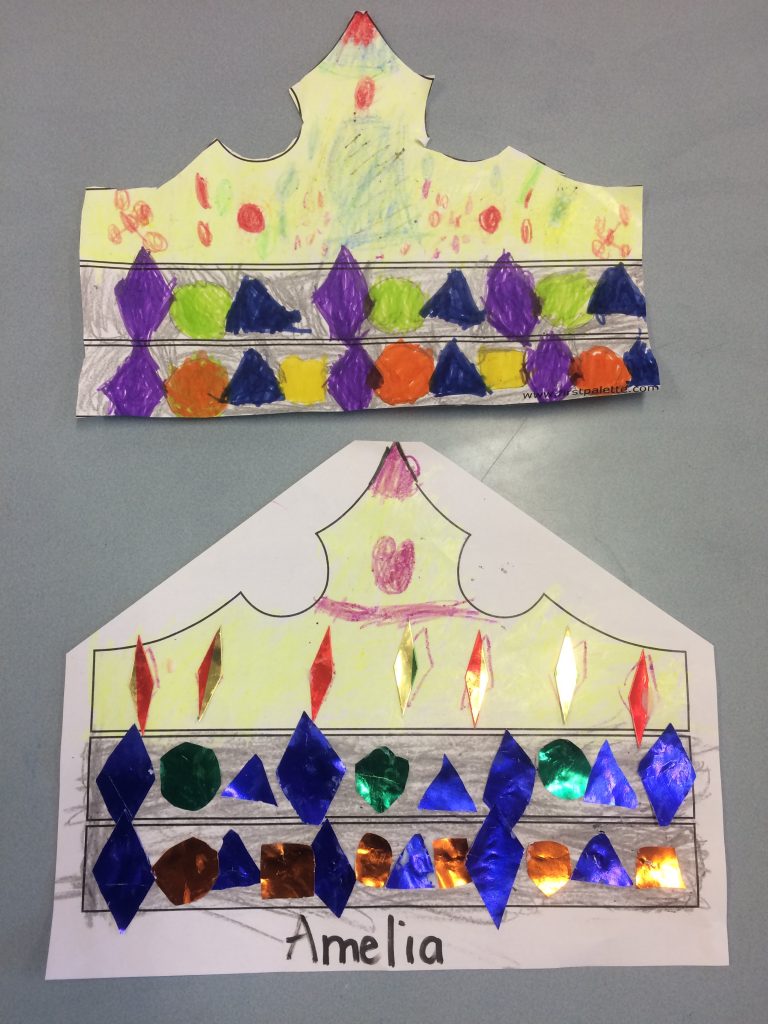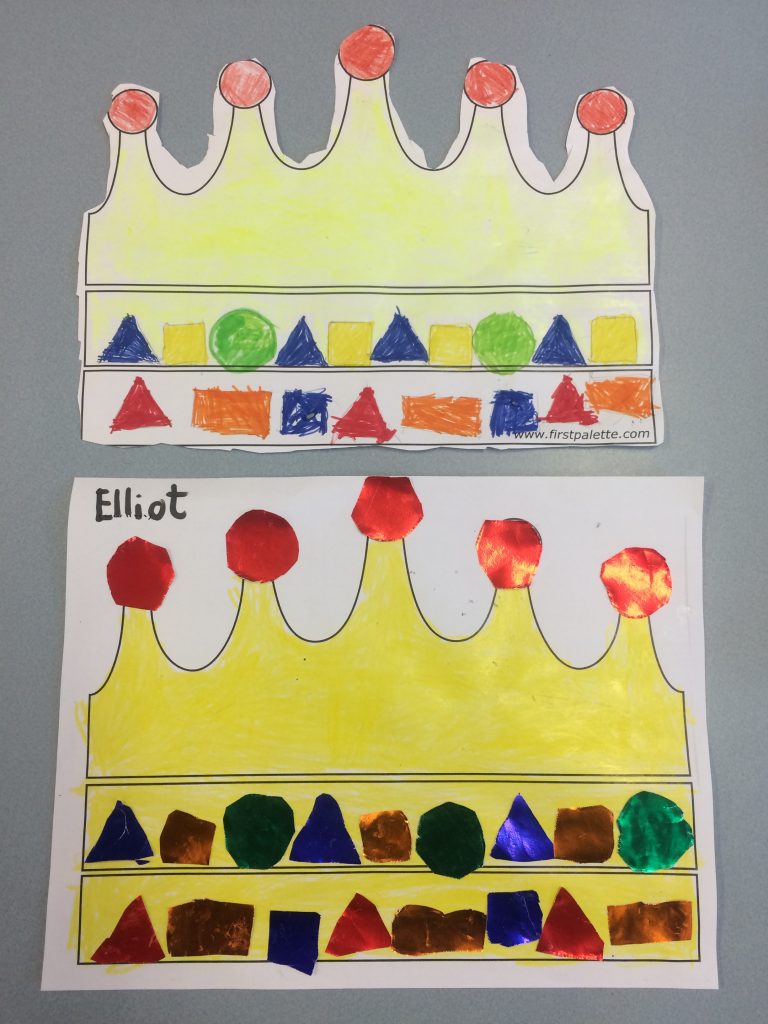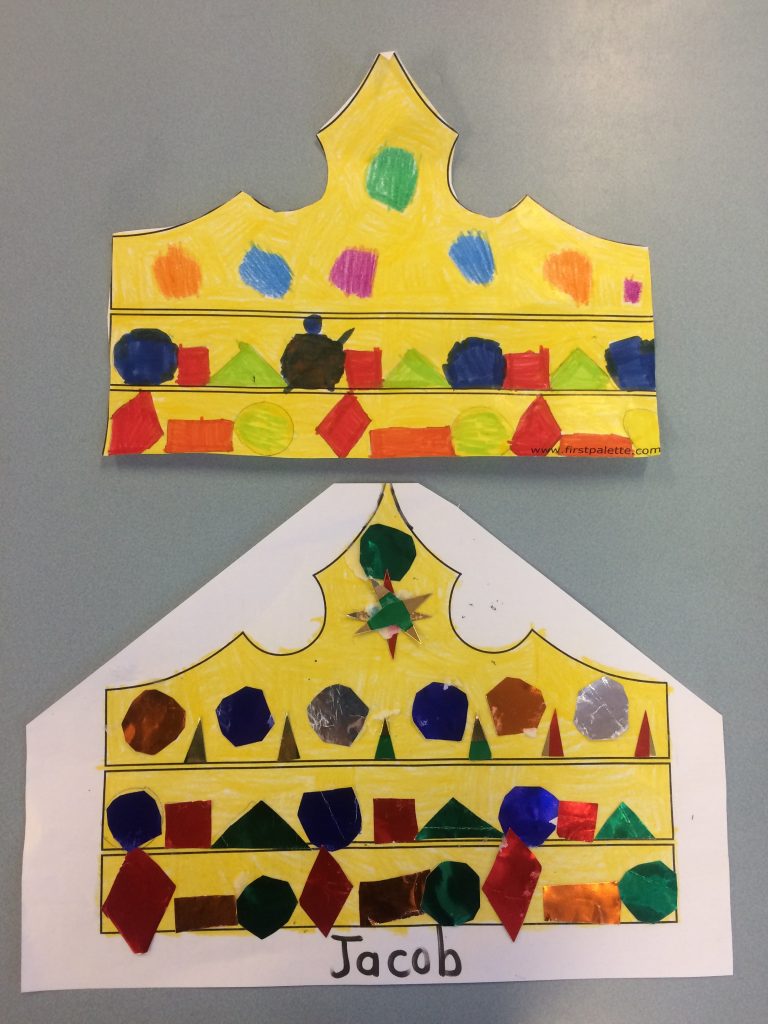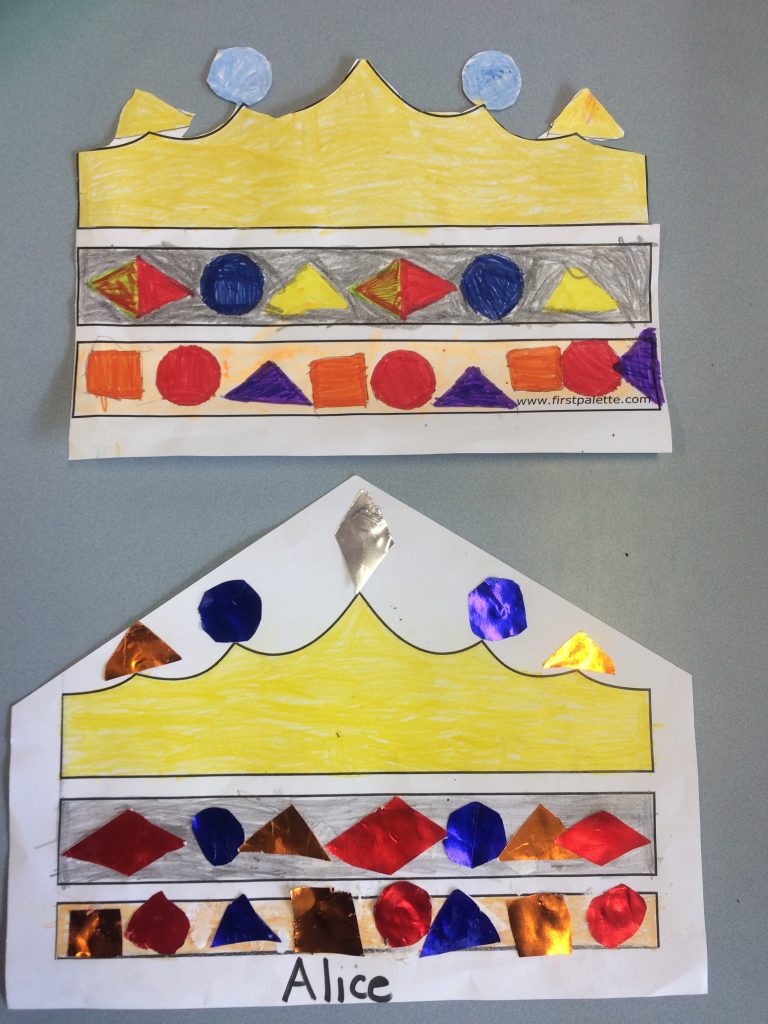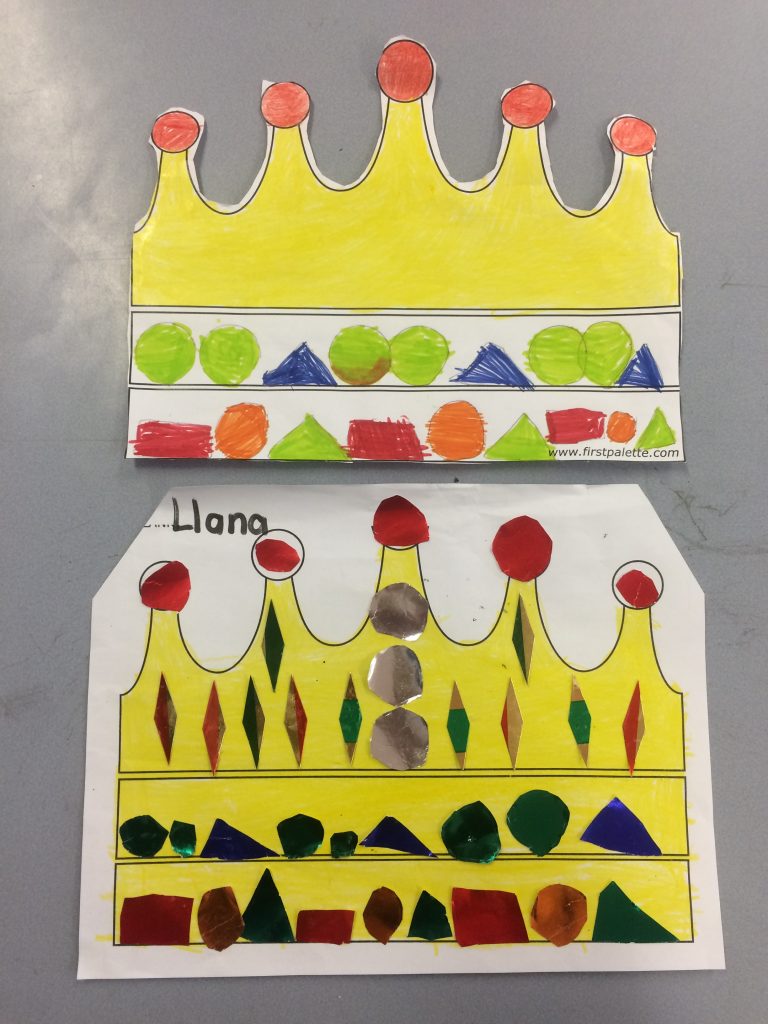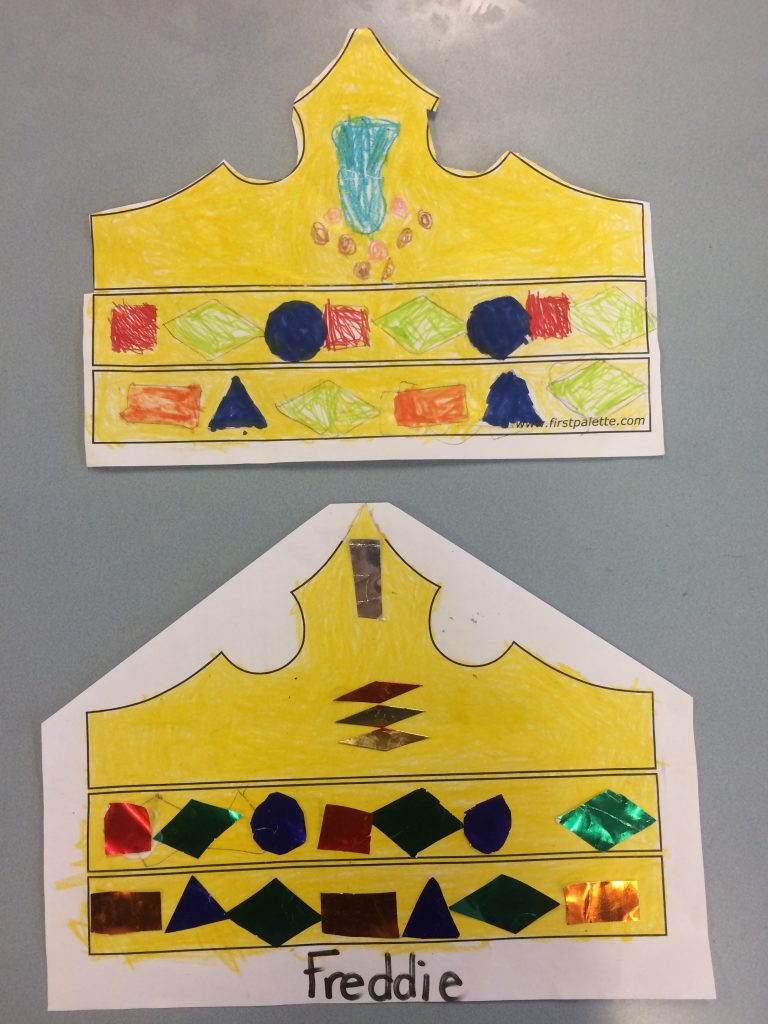 Group 2 – Mrs Osmond and Mrs Marshall
Reading 'The Queen's Knickers' inspired our children to design not only a new pair of knickers but also a new crown for Queen Elizabeth II.
The focus of this task was maths driven –  naming and describing 2d shapes and then using them to create repeat patterns for decoration. Once created, pupils then had to describe their beautiful jewelled pattern.
Please take a look ….